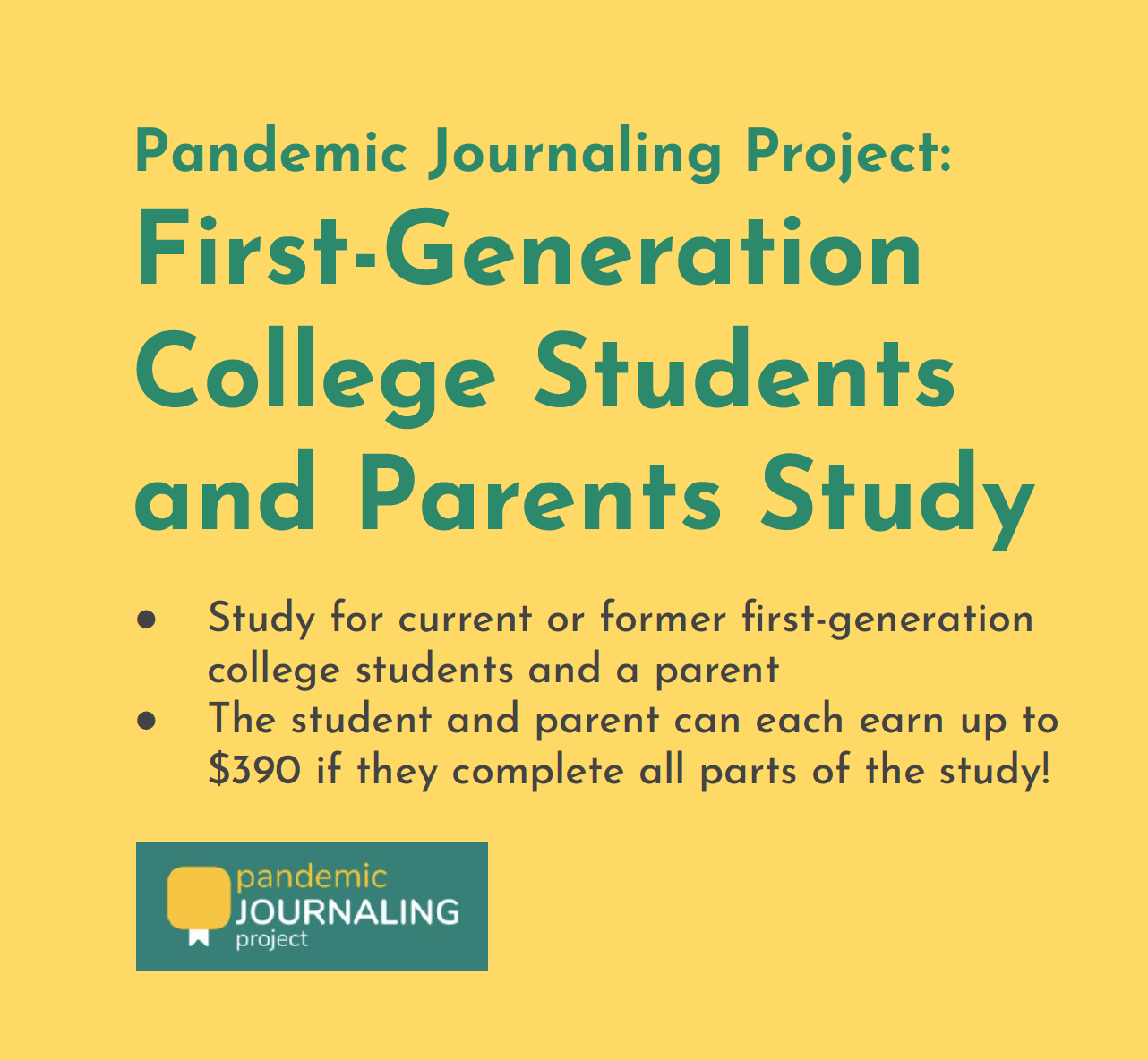 Are you a first-generation college student -- or the parent of one? In this study, we want to learn how the COVID-19 pandemic is affecting you.
Participants will keep a monthly online journal and participate in three interviews. We welcome current or former first-generation college students to participate in this study with a parent. Participants must be able to speak and read either English or Spanish. The student and parent can each earn up to $390 if they complete all parts of the study.
Please click here to learn more and see if you are eligible to participate. 
This study is funded by the National Science Foundation.
Questions? Email us at pjpfirstgen@gmail.com or text us at 508-851-9288.